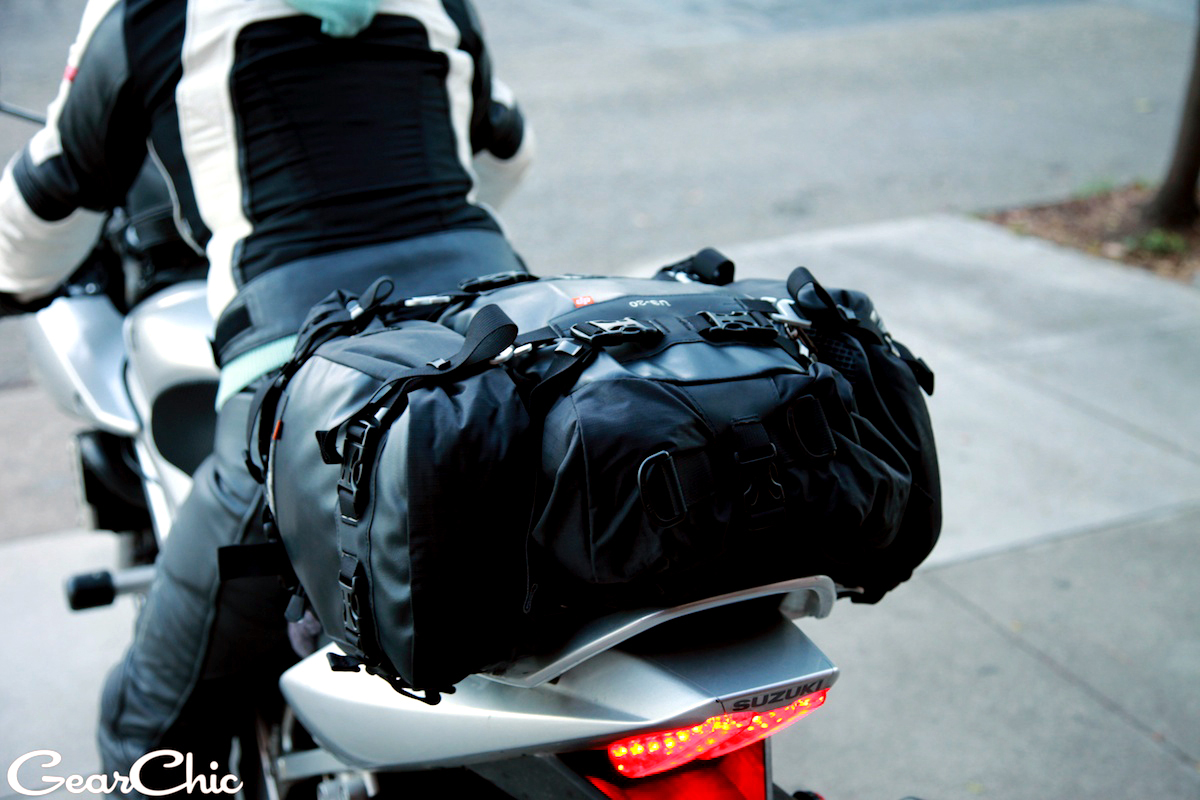 Last weekend I went on another 3 day riding weekend. Only logged 600 miles (rode 2 out of 3 days) but I loved how these performed. 
Sadly it was 100 degrees so I couldn't test the waterproof nature of these Kriega packs but I absolutely love how they are interchangeable and stackable with one another. I'm trying to get away from saddlebag systems just so have the lowest profile setup on my bike. The setup above has a total capacity of 40 Liters. I only filled them 2/3 of the way and am confident that I could easily fill them up for a 4-5 day trip.
If you're a sportbike / naked bike enthusiast, then you know how difficult luggage can be. Kriega's ingenious system allows their bags to fit on pretty much any bike, even if you don't have mount points!
Stay tuned for a full review.
(I've been practicing packing lighter and lighter so that's probably also why I'm able to conserve so much space)